Goodwood Revival 11th - 13th Sept 2015
Friday, 21 August 2015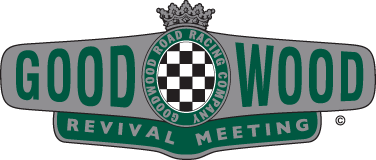 We are exhibiting here over the weekend so please come and visit us
FRIDAY
This is official practice day, with drivers and riders competing for the best positions on the starting grids for the races to come. At the end of the day comes the first race of the weekend, with drivers racing through twilight and finishing, headlights ablaze, in near darkness.
SATURDAY
Saturday sees the racing get underway in earnest, with drivers and riders jostling for those much-coveted Goodwood trophies and the honour of being a Goodwood winner.
Highlights of the programme will be the Barry Sheene Memorial Trophy race for motorcycles and the hugely popular St Mary's Trophy.
Saturday is also Ladies' Day, where the most spectacular frocks are on show.
The annual Bonhams sale of priceless historic cars and motor racing memorabilia takes place on Saturday afternoon. Invitation is by catalogue only.
SUNDAY
This features what, for many fans, is the highlight of the weekend's racing: the Royal Automobile Club TT Celebration race for some of the world's most valuable racing cars. These are the beautiful GT cars that, in days gone by, contested the famous Tourist Trophy races.
The motorcycles are back out again, as are the saloon cars, along with a mouth-watering array of historic Formula 1 and sports cars of the 1950s and 1960s in an action-packed programme of wheel-to-wheel racing. In the air, as ever, will be an array of Spitfires and Hurricanes, of a type that flew from Goodwood to fight the Battle of Britain.
The day culminates in the Prize Giving ceremony where Lord March awards his much-coveted prizes and medals. Memories are made of this.