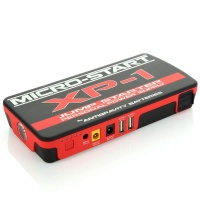 Micro-Start XP-1£149.95 inc.VAT£124.96 ex.VAT (Export Price)
Click here for more information.
The Micro-Start XP-1 PPS (Personal Power Supply) is the BEST-SELLING mini jump-starter product that started it all. Winner of the SEMA New Products Award in 2013, it was the first & ORIGINAL mini jump-starter and is considered the industry standard in its class. So small it fits in your pocket yet so powerful it starts cars, trucks, motorcycles, ATVs, UTVs, snowmobiles, watercraft and more!